---
---
Key Largo Florida Vacation Rental
A TRUE water front property


Single Family w/ 1 Bedrooms - 1 Bathrooms - Sleeps 2-8 w/ Pool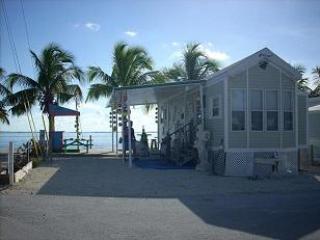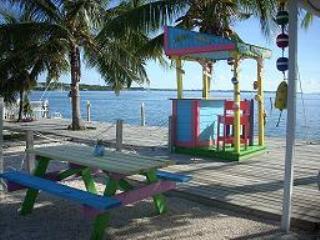 More Photos Of This Vacation Rental Below!!!!

Vacation Rental Owner/Manager
Name: GIANNIRA LAWRENCE
Phone: 305-388-6000 / 786-255-2811

Vacation Rental Description
Rent this beautiful waterfront Trailer! With a full view of the bay 
and plenty of relaxing by the water, you'll forget all about the 
hustle and bustle you came from. This Florida Keys vacation rental 
is perfect for your next vacation, it is a very serene and quiet 
neighborhood. This property is great for snowbirds. If you need 
privacy and total retreat from the stress of a big city........
THIS IS THE PLACE.!!!!!!

This charming waterfront trailer, is located in Tropical Paradise, 
mile marker 101 ˝, on the bay side of Key Largo in the Upper Florida 
Keys. Spectacular views of Florida Bay and amazing sunsets. located 
on ground floor, This rental is ideal for two persons, it is located 
in a tropical setting on the open water of the perfect view of 
Florida Bay, Nestled in a lush tropical setting studded with coconut 
palms. Stunning views of the sunset, Quiet, tranquil area.  No 
hustle and bustle here, and walk right out to the water, 35-foot 
Private Dock (look for manatees, they come all the way to the dock) 
Bring a boat or rent one. The weather is just GREAT!
Why pay hotel when you can enjoy our beautiful hideout?. We take 
pride in our home and you will not be disappointed.!!! - Merely 
bring your boat, Jet Ski and bathing suits because this trailer is 
well equipped with everything you will need!  Catch a sunset on the 
bay every single night,  Enjoy a perfect and memorable vacation 
in total relaxation.  Just bring your family and it is all 
here for you to build memories to treasure!!!  


NO SMOKING INDOOR, NO PETS PLEASE!!!!!!!!!

Vacation Rental Amenities
This cozy place makes a great "home base" Comfortable & tastefully 
decorated with marine themes, One Bedroom Cottage, One loft, king 
size bed in master, and 2 sofa beds (queen and full sizes), swivel 
chair, Central Air, DVD Player, VHS, Fully equipped kitchen, with 
gas stove,oven, Microwave, refrigerator, freezer, dishes, and 
silverware, cooking equipment, Blender, All Utensils, Pots, pans,BBQ 
Grill, bed linens, Patio Furniture, Fishing pier, Cleaning Station, 
Sunbathing deck, A friendly community that is the preferred stop for 
many visitors from the cold North. Gated residence, with 
security,Pool, Club House,lighted Tennis Courts, Marina, picnic 
facilities, boat ramp etc. 

NO SMOKING INDOOR, NO PETS PLEASE!!!!!!!!!

Activities and Attractions
Key Largo,(with several well known dive operations; located within 
walking distance) is the scuba diving capital of the world, it is 
the only living coral reef in the lower 48 states. You can kayak 
through the mangroves of upper Key Largo right from your dock. John 
Pennekamp State Park, World's best diving and fishing is in our 
backyard! (just 3 miles away) Pennekamp has live reefs, diving 
wrecks, and the famous submerged Christ statue. 

The Coral Reefs in 
this segment of the Keys is rated the finest in the Western 
Hemisphere. Henry Harris Park within minutes from this location 
concealing sunken ships and tropical reefs. For the novice Snorkeler 
to the advanced Scuba Diver, the living coral reefs have much to 
offer. The Coral Reefs in this segment of the Keys is rated the 
finest in the Western Hemisphere. Great fishing – and also deep sea 
fishing, Try light tackle "backcountry fishing"  Boat rentals, jet 
skiing, parasailing, Sailing, Waterskiing, Windsurfing, Wildlife 
Viewing, Shelling, Casino Cruise nearby, brand New Water Park are 
all available.

Everything from swimming with dolphins (MM 99.6). to 
the latest movie attractions are close-by. Theater of the Sea (MM 
84.5)one-of-a-kind Key West is a scenic 90 miles south at mile 
marker Zero (1 ˝ hours by car or take the bus & just relax and see 
the sights on the way!) In mile marker 76 you will find the famous 
Tiki-Bar where you will find live music, dancing and also enjoy fine 
dinning, as well as all water sports, such as jet-skiing, sailboats, 
wind surfing, parasailing etc. Islamorada, The Fishing capital of 
the World!" is just 20 minutes away. Golfing (25 minutes away in 
Keys Gate) Miami's trendy South Beach is one hour north, The Florida 
Keys community includes several state parks, A variety of 
restaurants and bars, offering a selection of special cuisines, are 
all conveniently located close by for that afternoon lunch or 
evening out. Churches (MM 104.5), Groceries Publix supermarket (MM 
101.4) Winn Dixie (MM 104.5)and Drug stores (MM 100)are all within a 
minute drive. Rent a Harley motorcycle to Key West. Take a short 
airplane flight over to Dry Tortugas/Fort Jefforson island park, 
Bicycling, Bike path all the way to Key West –but only for the 
expert biker! - dozens of miles of bike trails. We are Close to 
homestead speedway, and everglades national park. The Florida Keys 
stretching 104 miles from our location to Key West has much to offer 
and see. You just Have to have fun! Not from Florida?...none of 
these places sound familiar?  Don't worry; call me, and I will help 
you get familiarized, Key Largo is just an hour away from Miami 
International Airport and 1 1/2 hours from FORT Lauderdale Airport 
(call me for directions.)

Vacation Rental Rates
* $1,000.00 weekly + 11.5% (Monroe county sales tax) Total $ 1,115.00

* All rentals will be held with 50% booking deposit due upon the 
signing of the agreement, balance due in full (2) weeks before 
arrival date. Once we reserve the unit it is unavailable for others 
to rent, Should you cancel your reservation you forfeit this money 
unless we are able to re-rent the unit for the same time period.

*A refundable security deposit of $300.00 will be returned upon 
property inspection for any damages 21 days after your departure, 
Please note, this is done reasonably in case that a cup or plate 
gets broken it's no big deal, but if there is severe damage there 
would be a deduction. We apply a common sense approach - treat it as 
it were your own!
           

*Deposit has to be paid to us once the unit is booked and is held 
thru the duration of your stay. 

$95.00 Exit Cleaning


*  Inquire about last minute specials AND Multiple Month 
   Discounts!!

* Winter rentals are filling up fast, so reserve your dream vacation 
today!

* 4 seater EZGO Golf car rental $100 a week additional.


NO SMOKING INDOOR, NO PETS PLEASE!!!!!!!!!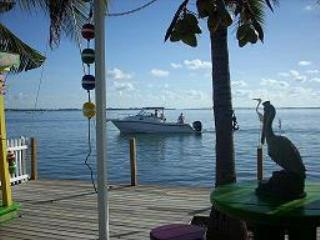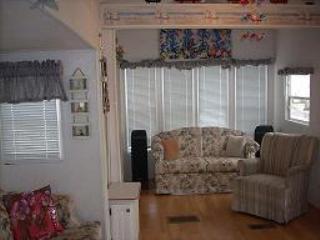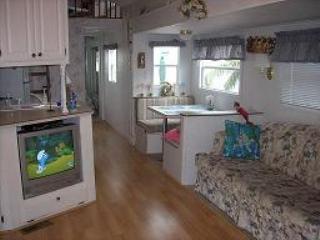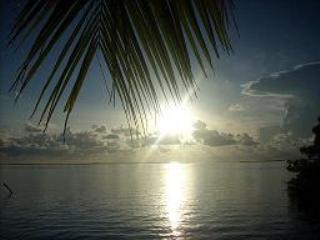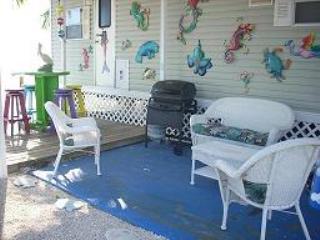 Come and enjoy our Palm Trees and Sunshine....